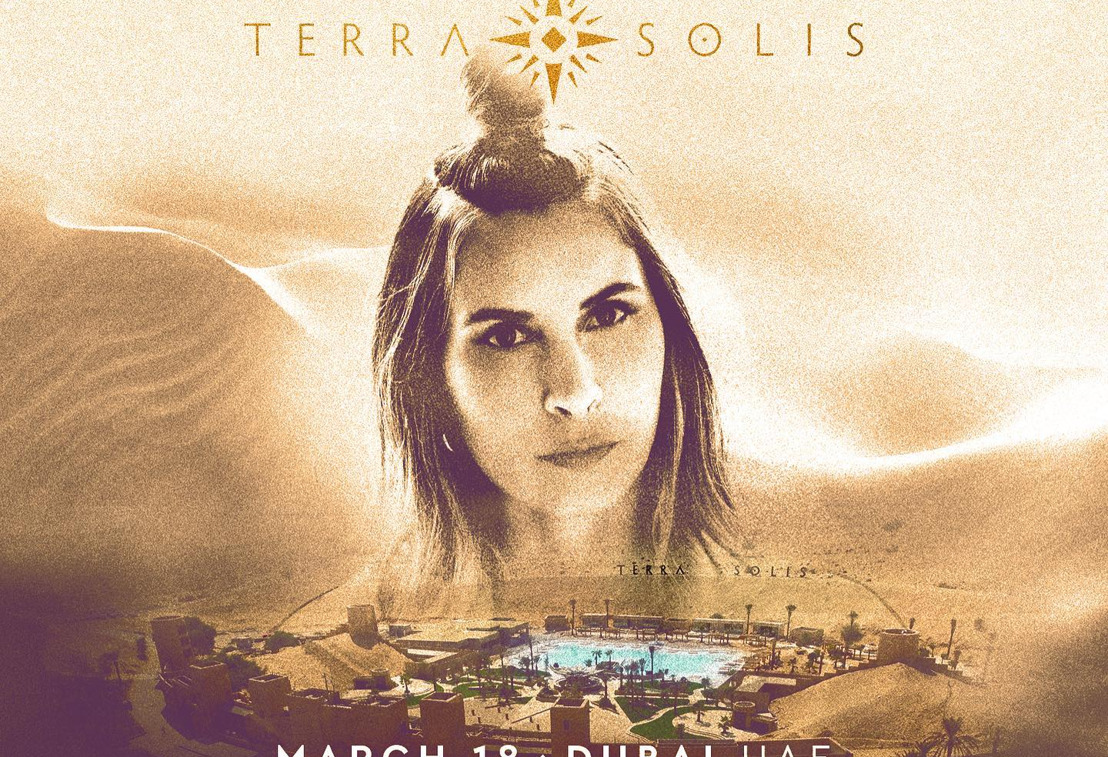 Terra Solis by Tomorrowland presents musical sensation, BLOND:ISH
The desert destination gears up to host the Canadian artist this Saturday, 18 March 2023
Monday, March 6, 2023 - This March, Terra Solis has excitingly announced they will be hosting the incredibly talented DJ BLOND:ISH, bringing the power of music to the desert. Known for its collaboration with Tomorrowland, Terra Solis is fast becoming the leading venue for all things music. On Saturday, 18 March 2023, guests can enjoy the creative beats from the amazing artist alongside supporting acts Dino Lenny and Luna & Lenthe.
Guests are welcome from 5.00 pm until midnight and relish the peacefulness of the sunset amidst the dunes. As the day fades away, the decks will light up the surroundings, and the renowned DJs are set to enhance the tranquil atmosphere with captivating beats. With an entrance fee of AED150 per person, partygoers can gather with friends for a sensational experience, with the option of dancing the night away or simply booking a table for a more relaxed evening.
The headlining artist, BLOND:ISH, is known for her environmental activism, philanthropy and spirituality, which is evident in her creative music. As a desert destination that aims to re-energise with nature and rhythm, Terra Solis invites guests for an all-around uplifting evening of freedom and dance.
For more information and bookings, please visit www.terrasolisdubai.com
Fact Box:
What: BLOND:ISH at Terra Solis
Price: AED 150 per person at the door
Time: 5.00 pm until midnight
Date: Saturday 18th March 2023
Location: Terra Solis Dubai, Dubai Heritage Vision - Exit 29 - Jebel Ali - Lehbab Road, Dubailand, Dubai
About Terra Solis Dubai
Extraordinary lunch & dinner experiences
​Terra Solis will feature exquisite dining options ready to amaze guests with great lunch and dinner experiences, either inside or poolside. Opening in April 2023, MESA is inspired by the 'Tastes of the World' cuisine of Tomorrowland, serving typical and delicious flavours from all corners of the globe, designed to be shared.
Guests can enjoy a wide selection of drinks and cocktails at the centrally located bar next to the pool and the Sala shisha lounge. They will also be able to experience the true Tomorrowland madness during a range of exclusive events which will be organised at Terra Solis.
Wake up from a night under the stars
​Guests can start their day at Terra Solis in peace and enjoy an energising breakfast in a soothing atmosphere at their private patio or the poolside restaurant. Terra Solis is home to several unique glamping options, including 48 spacious, luxurious and beautifully decorated Polaris bell tents and 20 Perseid lodges, combining the ultimate comfort and style. There are also six Orion pool lodges, each featuring a private pool and a large private outdoor cabana & terrace. The pool lodges are the real eye-catchers, centrally located near the pool with scenic views over the entire destination, offering guests a truly unique experience.
Tomorrowland presents Terra Solis Desert Destination
​Music – Pool – Tastes – Lodge – Magic
​From November 2022 till June 2023
​Dubai – UAE
​Info & bookings: terrasolisdubai.com
Debby Wilmsen Press Coordinator & Spokeswoman, Tomorrowland
Jordy Van Overmeire PR Coordinator, Tomorrowland